Cutting your hair has always been a time-consuming process. While a hairdresser can provide a perfect hairstyle, some can't afford to take a break and visit one whenever they feel the need. Entrepreneur Anthony Litwinowicz tried to address this issue with HairFin, which he introduced in "Shark Tank" season 13. HairFin is a useful tool that facilitates the hair cutting process and provides users with an even cut. Such an interesting product deserved a second look; thus, we have charted the company's path and growth since its appearance on the show. Well, here's all we found out!
HairFin: who are they and what do they do?
Anthony Litwinowicz, the mastermind behind HairFin, completed his computer engineering degree from Penn State University in 2004. After completing his training, Anthony joined Sikorsky as a personnel engineer and was a diligent employee until May 2016. However, while working as an engineer, Anthony realized that his true passion was elsewhere. He wanted to design innovative, affordable yet practical products that would bring about a positive change in the consumer's life. With such an idea in mind, Anthony founded Stoke Time LLC and serves as its president.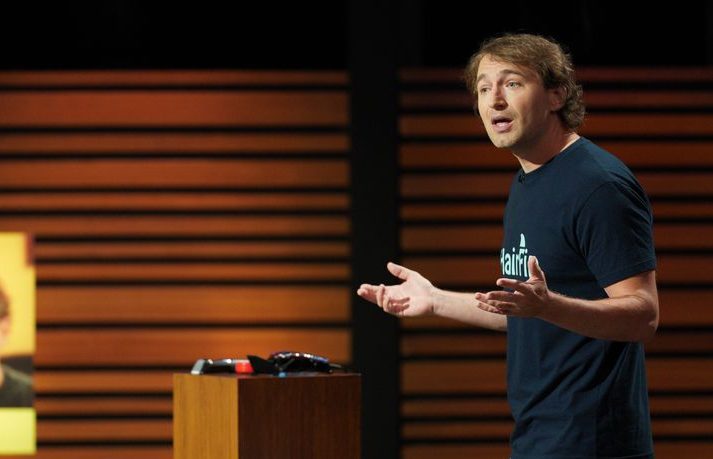 Since his childhood, Anthony's mother used a set of scissors to cut his hair. Likewise, Anthony embraced the practice but realized his difficulty once he let his hair grow. Normal hair clippers have protections that are about an inch long which make it too difficult to cut long hair. On the other hand, freehand techniques are also not recommended as they cause irregular cuts. Anthony knew he needed a large enough measuring device that would allow him to achieve even cuts, even with long hair.
The young entrepreneur thought about it and came up with the idea of ​​HairFin, a plastic measuring device that facilitates even haircuts. The HairFin is a simple device that can be gripped between two fingers on either hand. While the lower part is shaped like a fin that facilitates movement through thick hair, the wearer must grab the hair at the base before placing the HairFin. The device helps to maintain an even distance from the head, which in turn allows for an even haircut.
Where is HairFin now?
Anthony Litwinowicz said he wanted to keep his business as local as possible. Therefore, he brought in people from his hometown and even chose Derby, Connecticut-based Empire Tool as his he producer. Subsequently, HairFin was positively received upon its release and Anthony was elated with the progression. In addition, in addition to the average consumer, professional hairdressers and salons have begun to use the product in their daily business, further increasing its popularity.
The tools were originally sold in sets of three, including a 2, 3, and 4 inch guide. While each package carries one back $ 14.95, they are available on their official website, as well as on the online platform Etsy and online retail giant, Amazon. Because Anthony knows he has to keep the business growing to stay relevant, he has developed 5- and 6-inch guides that are sold in a full set of five, at a cost of $ 24.95. After witnessing Anthony's dedication and hard work, we are confident that HairFin is set for further success in the future.
Read More: Lil Advents Shark Tank Update: Where's Lil Advents Now?