Estimated reading time: 3-4 minutes
With over 485,000 Instagram followers and loyal customers around the world, local fashion firm ROOLEE knew it was time to bring the latest styles and trends to more in-person shoppers. And if you live around the Salt Lake Valley, you're in luck, as they will open a new location at Fashion Place Mall later this month.
To celebrate the occasion, ROOLEE will host an online "social treasure hunt" in Utah on March 28 to give gift certificates to their store. If you're hoping to be one of the lucky winners, be sure to follow them on Instagram (@roolee), where they'll announce the hunt details on March 27.
You have nothing to lose and potentially a new wardrobe full of trendy clothes and stylish home décor to gain! Plus, there's a special surprise in store for the first 50 people lined up for the Fashion Place grand opening.
A clothing company with a purpose
ROOLEE is a women's clothing brand that inspires self-love and genuine sisterhood. After purchasing a clothing boutique in 2013, owners Chad and Kylee Champlin have created a thriving business. They now fulfill orders worldwide via roolee.com and have two stores in Logan, Utah, and Gilbert, Arizona.
Not only do they have happy customers around the world, but the Champlins' work has also garnered local recognition and numerous awards. Together, they won the Utah regional 2019 Ernst and Young Entrepreneur of the Year award in the Fashion Retail category. Utah Business magazine also recognized Kylee on its "30 women to watch" and "20 of 20" list in 2019.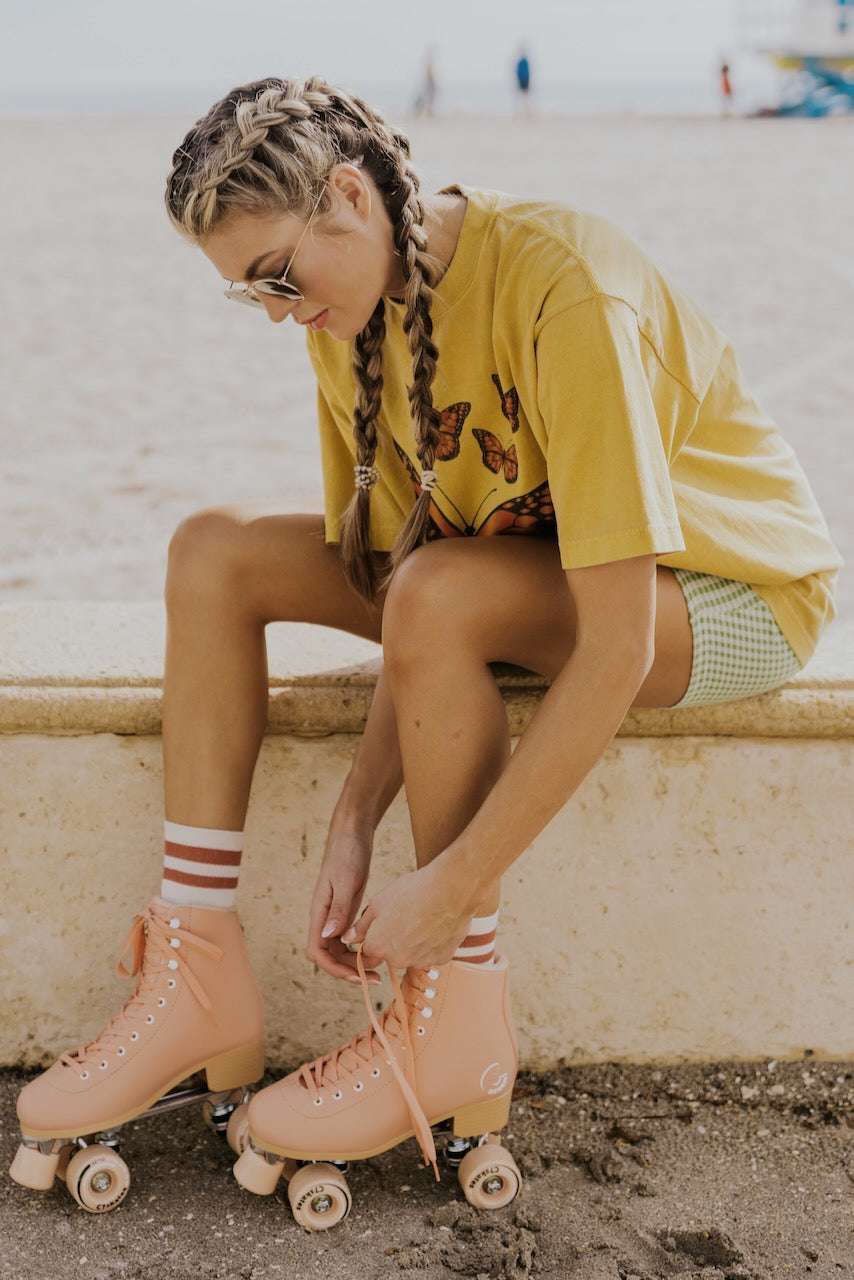 But the thing Kylee is most proud of is how the ROOLEE brand focuses on empowering women through their "A World of Sisters" initiative, which promotes women who support each other. Inspired by her relationship with her sisters, Kylee strives to bring those same familiar feelings into her company in a professional and uplifting way.
The goal of "A World of Sisters" is to spread kindness and light to all of ROOLEE's "sisters", as well as to the world at large through acts of love and service. In 2019, they raised $ 25,000 for the Logan Cancer Center and the Foundation for Women's Cancer.
"I believe in a world where women put aside their differences, come together and love each other as sisters. Let's stop the confrontation, negativity, criticism and judgment that seem to be so prevalent and instead spread kindness, support, encouragement, and love, "Kylee says on the company's website.
Most importantly, Kylee hopes that every person who walks into their doors feels like they belong and are welcomed, just like family.
"Our business is built around family. We really hope you feel like family when you shop with us," she said.
Don't miss the inauguration
As if trendy discoveries and great deals on on-trend styles weren't enough, there's another reason you'll want to come to the opening of ROOLEE at Fashion Place Mall on March 28th. Doors open at 11am, but the first 50 people in line will get a gift bag, so come early!
In the meantime, you can shop the entire ROOLEE collection online by visiting roolee.com.
×
Other stories that may interest you