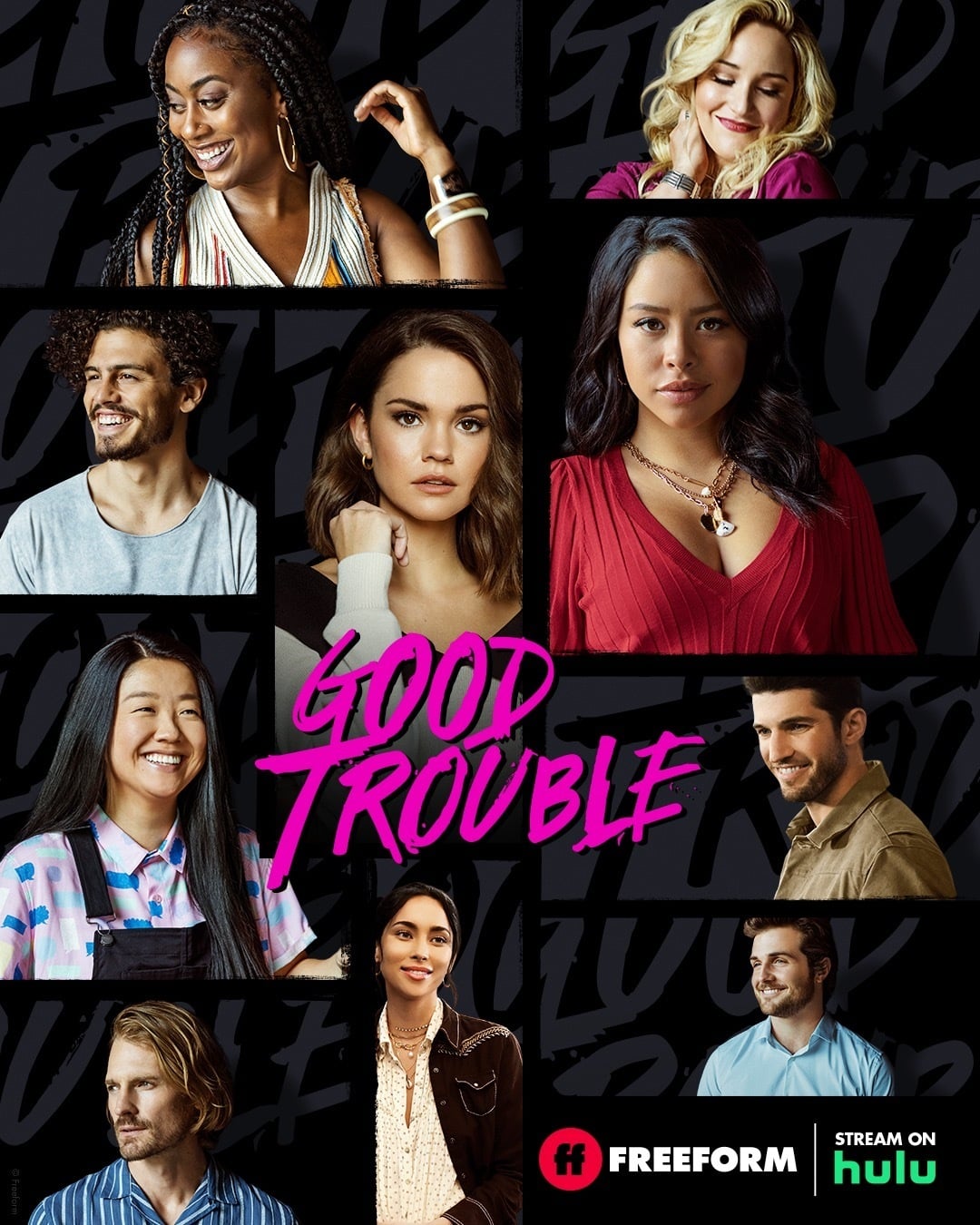 Image source: freehand
Freeform's "Good Trouble" follows the hit show "The Fosters" and chronicles the travels of Callie and Mariana Adams Foster, sisters who move into a communal living space called The Coterie, as they sail into adulthood in Los Angeles.
Throughout the series' four seasons, beauty and hair provided crucial scaffolding that helped shift her textures. Mariana (played by Cierra Ramirez) has faced sexist treatment as a tech woman who loves beauty, and Malika Williams (Zuri Adele) has worn natural hairstyles throughout her journey to understand her place as an activist as she discovers her own. sexuality.
The importance of these beauty choices was particularly supported by the actors of the show. "[There is] a collaboration between the artist and the actor regarding what is written and what they think their character would be like, "Elizabeth Cho, the series' lead hairstylist, told POPSUGAR.
To better understand how the show's best beauty moments came to life, Cho and lead makeup artist Angela Peralta are sharing everything from how they designed the looks for the show to their favorite products used on set.
The vision of beauty for "Good Trouble" Season 4
When she figured out the makeup vision for Season 4, Peralta's goal was for the makeup to be as realistic as possible, the exact opposite of the quintessential Los Angeles over-the-top makeup scene.
"The showrunner really wanted everyone to look fresh, young and contemporary. However, this is a communal living space that we need to consider," says Peralta. "These characters don't have a lot of money to spend on high-end products all the time. So when I was doing makeup, I definitely kept in mind that the characters have to have that fresh and youthful look, but within the confines of. a kind of community life situation and understand what it meant. We opted for a kind of natural beauty. "
Cho agrees. "In general, our show, with hair, has always tried to create more modern and real looks," he says. "When they collaborated with every actor, they weighed heavily on each look. I found that they always wanted their characters to feel more real and lived in."
How hair and makeup help increase diversity on TV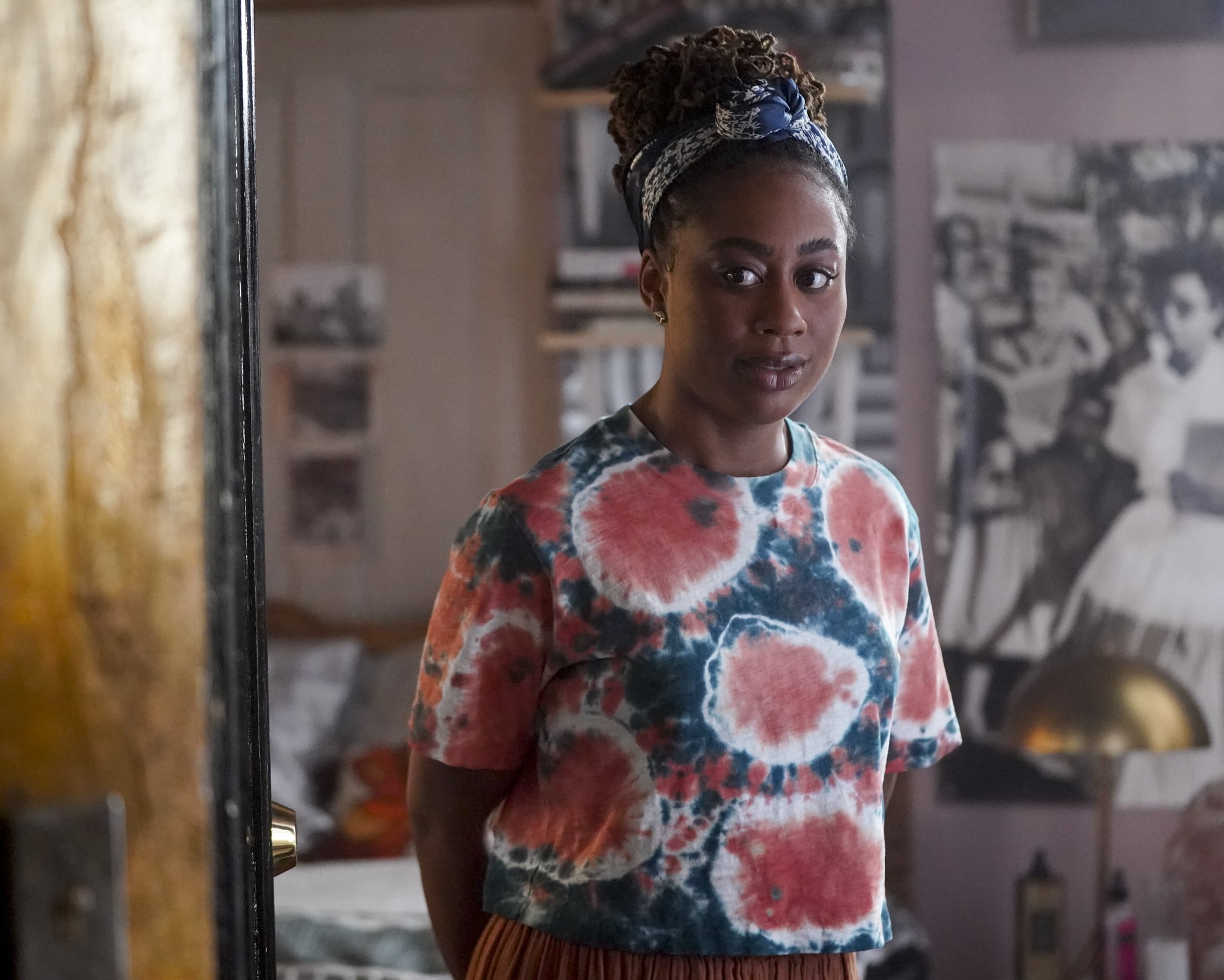 Image Source: Freehand / Eric McCandless
While the show's hair and makeup are of a more subdued and nonchalant nature, there are a few characters in particular that Cho and Peralta have taken more creative liberties with. "I'm so proud of the hairstyles my team made with Zuri Adele, who plays Malika," says Cho. "Seeing the portrayal of her that her natural hairstyles, especially her hair, have worn on television is a beautiful thing."
Adele's character has been seen in everything from braids to twists to places as she navigated professional spaces and her interpersonal relationships, a journey into showing the importance of representation, which Cho doesn't take lightly. "[With Adele] I love the way we show the versatility of places in particular, as well as her beauty rituals when she wears a veil or cap to wrap them around when she goes to bed. I feel like we're breaking boundaries, "she says.
Peralta saw the opportunity to bring a new focus to the portrayal of Latinx, particularly with the character of Ramirez. "Cierra and I talked about the kind of stigmatized versions of Latinas portrayed in the media with bold wing linings and a red lip," says Peralta. "It's a little cliché, in my opinion."
The duo wanted to get away from that narrative, so to have a bold but still fresh and sober look, Peralta still played on eyes and lips, only with different techniques. "We like to look up," he says. "Cierra loves sparkles and has great lips, so we added a softer color with some gloss, just to make it a little sexy and cute. With her eyes you'll see more sparkles, satin and more texture overall," rather than the dull one-color look. "
The hair and makeup products the team used the most on set
When it comes to heroic products, Cho and Peralta had a few that made their list. "Pat McGrath has stellar eyeshadows that we love," says Peralta. "We also use Westman Atelier blushes ($ 48) and bronzers ($ 48) and Patrick Ta Beauty blush and bronzer duets ($ 34)."
For Cho, her hero hair products include mousse, oil and face serum. "Everyone on the set uses hair oils and I also love Unite 7Seconds Detangler ($ 32) on all hair types," he says.
One thing some people may not expect is that you use hyaluronic acid on actors' hair. "On set we would use a face serum that helps with hydration, such as hyaluronic acid, on the ends of hair that were really damaged," she says. "Many times, people will already have these products in their lockers, and they actually work on their hair and have no idea."
Both Cho and Peralta hope their work on the show will continue to push boundaries and show what different representation in the media entails. From exploring what it means to be a woman who embraces femininity in a male-dominated industry to showcasing underrepresented hairstyles and textures on a mainstream TV show, they've gone on to prove that above all, representation really matters.