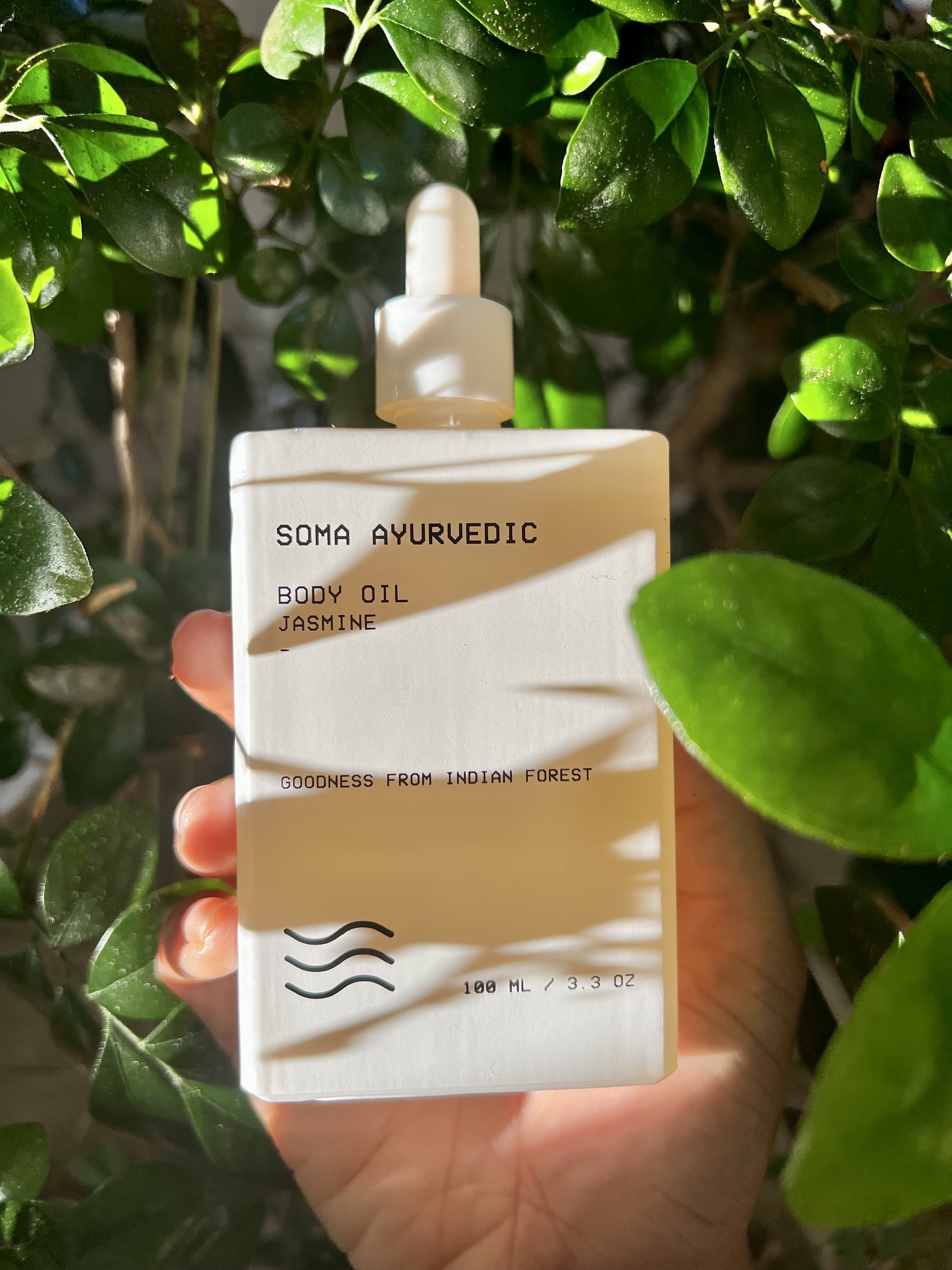 Spring is one of my favorite times to bask in floral fragrances. I know "Floral? For Spring? Innovative". However, there is something about a fresh floral scent that can brighten your day while making you feel flirtatious and romantic. Jasmine is one of my all time favorite floral scents and when Soma Ayurvedic came out with this jasmine derived body oil, I knew I had to get my hands on it. I'm a fan of their Vitamin C Serum, so I had high hopes for this body oil.
As soon as I opened the bottle, I immediately felt a whiff of that luxurious and divine jasmine scent. I immediately imagined putting freshly made Indian jasmine wreaths in my hair. Soma Ayurvedic Jasmine Body Oil ($ 128) smells exactly like authentic jasmine blossoms. It is not overwhelming or layered with other scents. I even compared the scent to the flowers of my jasmine tree at home, and the fragrance of this body oil is actually better and more distinct. This body oil has a familiar yet specific jasmine scent. In fact, the jasmine flowers used to create this body oil come from Madurai, India, a city known for its jasmine species. The fragrance is comforting, fresh and luminous, yet has a romantic and heady atmosphere.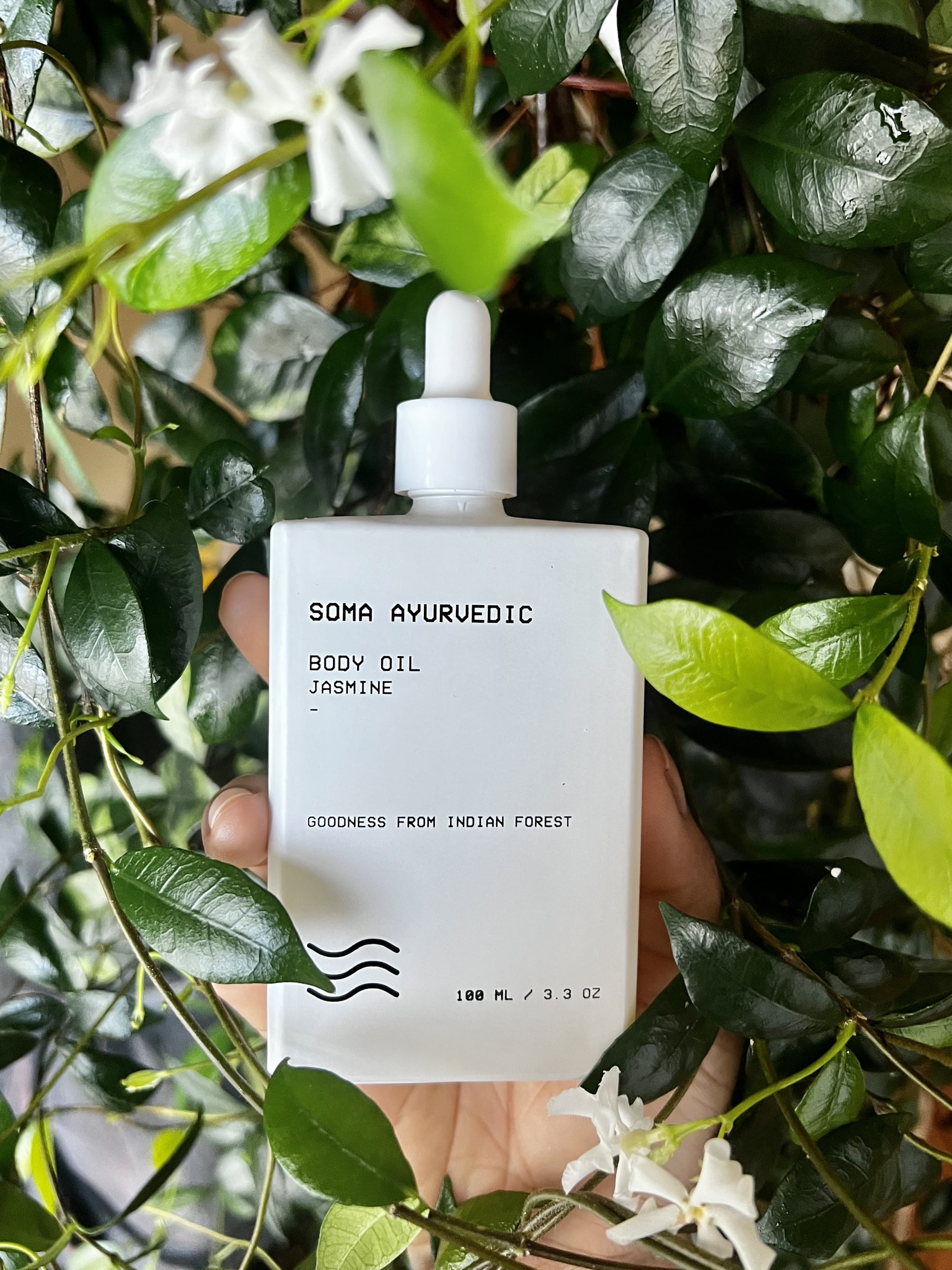 Jasmine-derived body oil contains pomegranate oil, aloe vera, and cucumber oil which the brand claims to help deeply hydrate and brighten the skin. The oil is quite moisturizing and moisturizing but incredibly light. It sinks into the skin like a water-based moisturizer, but is also moisturizing and conditioning like a body butter. It does not leave any kind of residue or stickiness on the skin or my clothes. My skin appears hydrated with a dewy, glowing finish on my skin. There is a subtle sheen that makes the skin healthy and revitalized. My skin was also incredibly soft and silky. Plus, you just need some time to experience these benefits. I used about four full droppers all over my body.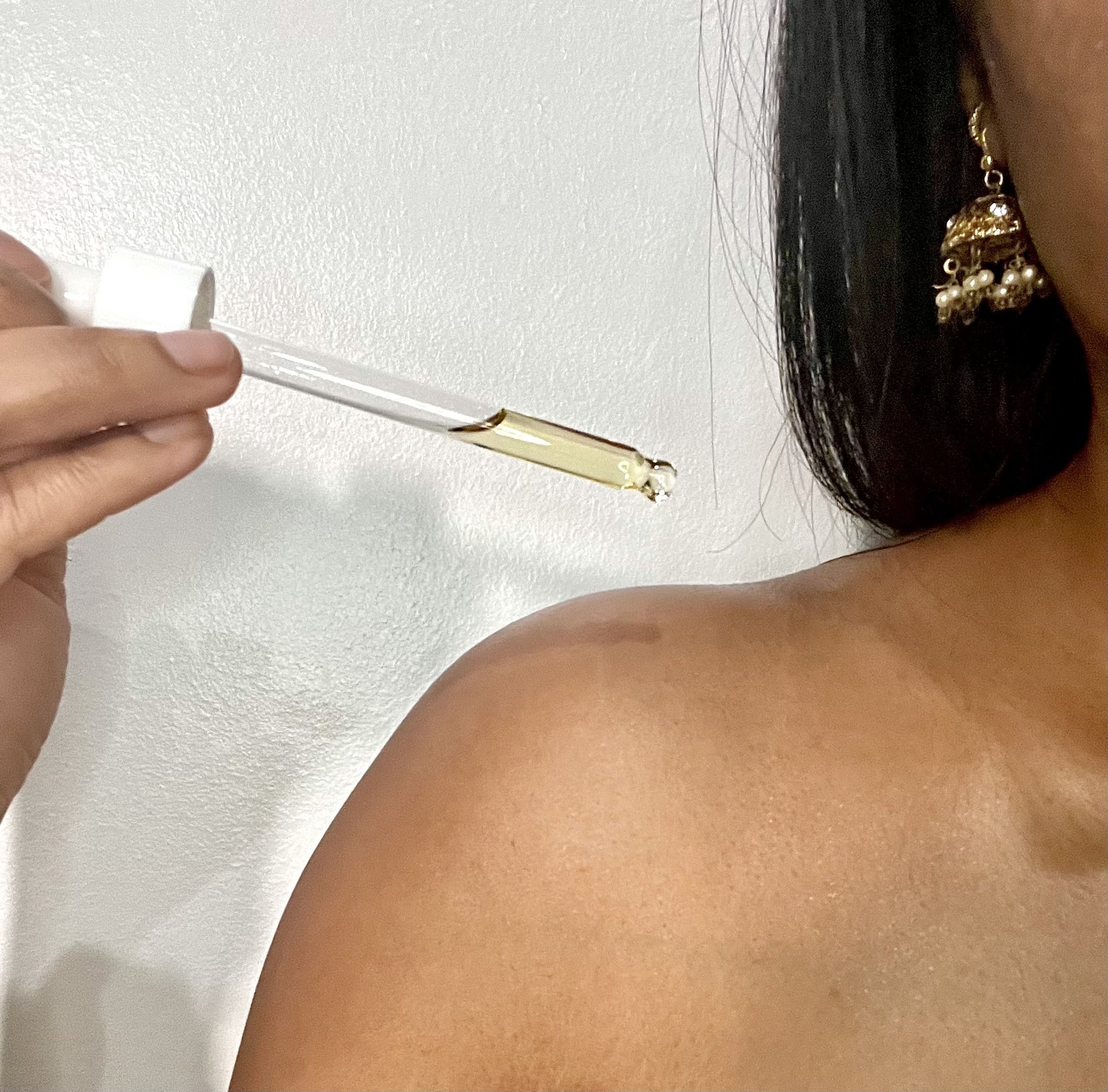 The fresh fragrance of jasmine lasts long enough and even lingers on my clothes like a perfume. The scent penetrates your skin and becomes a part of you throughout the day. In fact, I recently traded it as my perfume and have received so many compliments and questions about the perfume. I strategically place a few drops behind the ears, neck, wrists and even a few drops in my hair. You can also use it as a base for a layered fragrance experience.
I usually avoid body oils during spring and summer, but Soma Ayurvedic Jasmine Body Oil is an elevated vibe for the season. The light, fast-absorbing formula is ideal for warmer climates and the scent is simply heavenly, perfect for spring! I don't really know what I love most, how it smells or how it feels on my skin. This body oil is a luxurious and sensory experience that will transport you to a relaxing state of mind and at the same time make your skin feel like silk. This body oil is the epitome of a pampering moment that will make you feel romantic and seductive.
Ratings:

Image source: POPSUGAR photography / Anvita Reddy