It's a widely accepted fact that chocolate Easter bunnies taste best when you start eating their ears.
It's part of the whole chocolate-for-Easter thing, a long-standing tradition that nobody seems to know how it started. My very personal assumption, without any expertise on the subject, is that you eat chocolate at Easter because chocolate tastes good.
It's as good a reason as any and better than most. Pretty much any reasoning involving chocolate is better than most.
This Easter I decided to make four types of chocolate bonbons to give as Easter gifts to family, friends and loved ones or just to serve at home. And I also made caramels because some people actually prefer caramels to chocolate.
I know. I do not understand it either. And I can't figure out how I married one.
I started with chocolate covered orange peels. Whenever I've smothered candied orange peel in chocolate, which doesn't happen often enough, I think of my friend Skip.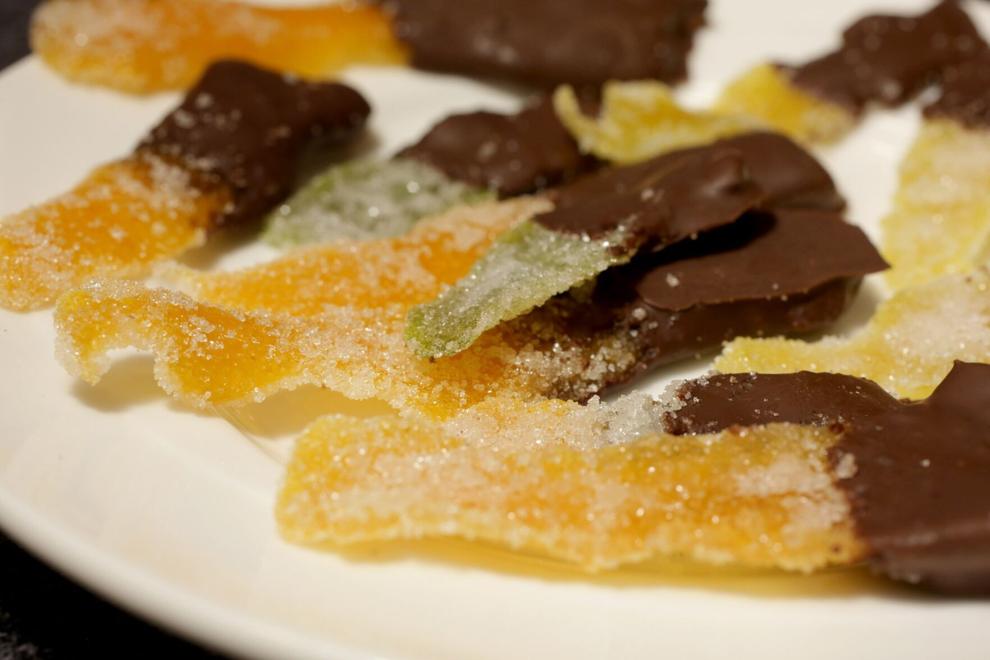 Skip is a real estate agent who introduced me to Toledo, Ohio when I first moved there. Before taking me to available homes, he stopped at a local pastry shop and bought a bag of chocolate covered orange peels.
I knew then that we would become friends.
Chocolate-covered orange peels have always struck me as sophisticated and elegant, the kind of treat that only appeals to a refined palate. They're not really like that at all – you should see Skip and me – but it's a pleasant thought when you stuff them roughly in your mouth.
What makes them so appealing is the intriguing contrast between the sweet chocolate and the slightly bitter skin. But you have to get the bitterness just right; You don't want it to overwhelm the chocolate.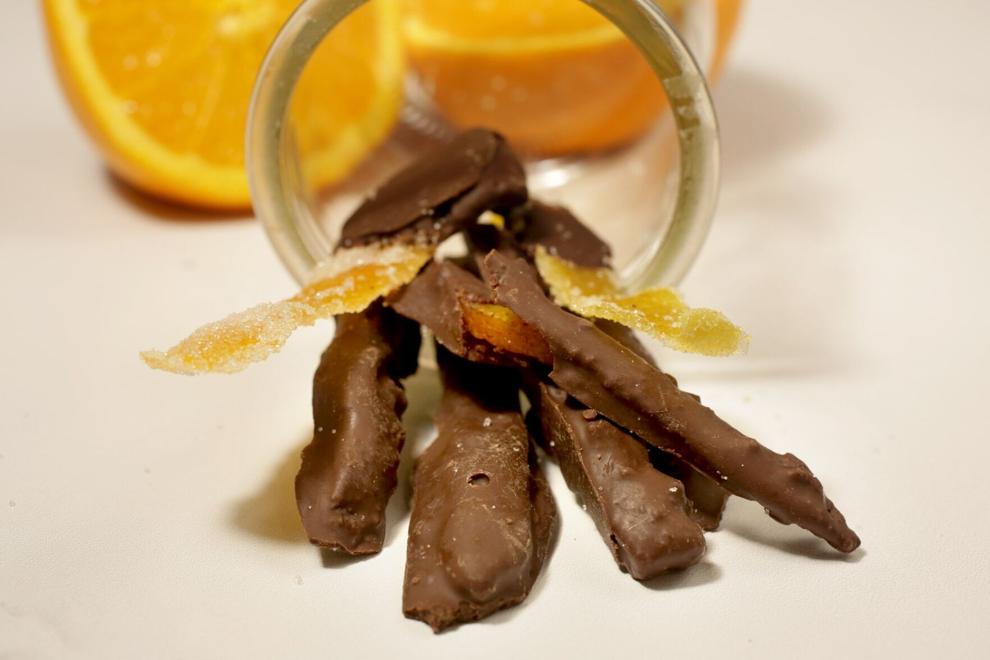 If you cut a thin slice of the peel, using a vegetable peeler to cut flat to avoid the white pith, it's a simple matter. Simply blanch the skin, boil in sugar water and dry in a bed of sugar. But some, including myself, prefer a thicker piece of shell that contains the pith. In this case, you only have to blanch it three times before moving on to the other steps.
I've made it both ways, and also with the peels of other citrus fruits: grapefruit, tangerines, lemons, and limes. All were simply outstanding and worthy of an Easter present.
My most ambitious was the next one, malty crunchy tart. This is a malted milk tart that I wanted to make because I really like these little malted milk globule eggs for Easter.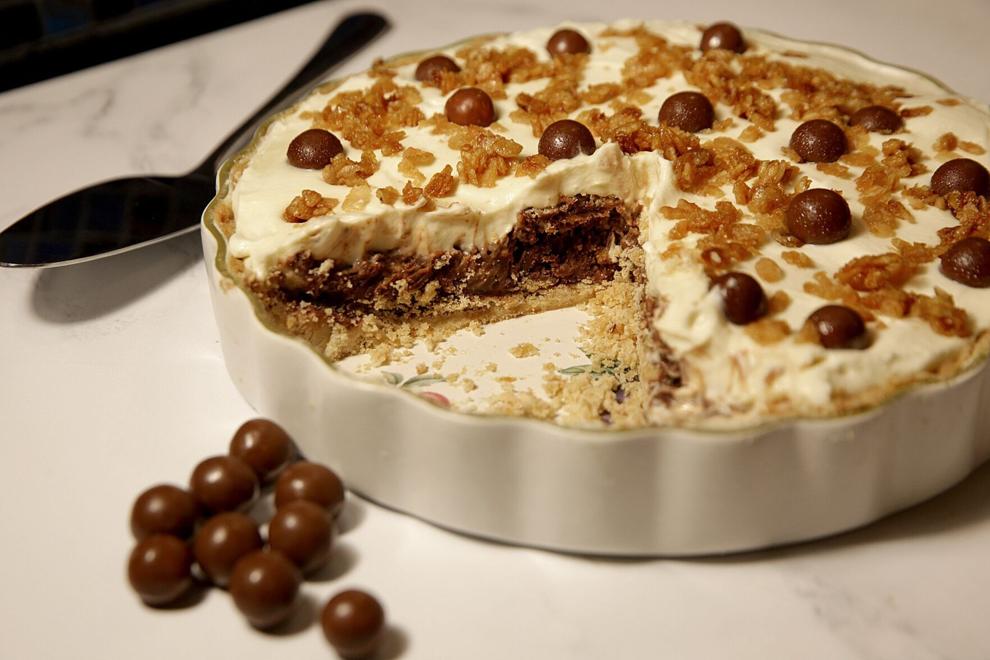 It has many levels. Each one is easy, but you have to know that you're going to use whatever bowl you have around the house.
Step one is a brown sugar crust, an unusually delicious crust that also contains flour, malted milk powder (like Ovaltine or Carnation), vanilla, and lots of butter. Step two is Caramelized Rice Krispies, which is both easier and more time-consuming than you would expect. Even so, it only takes about 10 minutes.
Step three is a rich milk chocolate ganache made even more delicious with a little more malted milk powder. And step four is a malt diplomat cream, a delicate pastry cream with, yes, a little more malted milk powder.
With all that malted milk powder, you'd think this cake would be like malted milk in a crust, but it's really a lot more subtle and multi-faceted than that—even with crunchy malted milk balls sprinkled on top.
My next treat was more awkward but sublime: Chocolate Orange Truffles.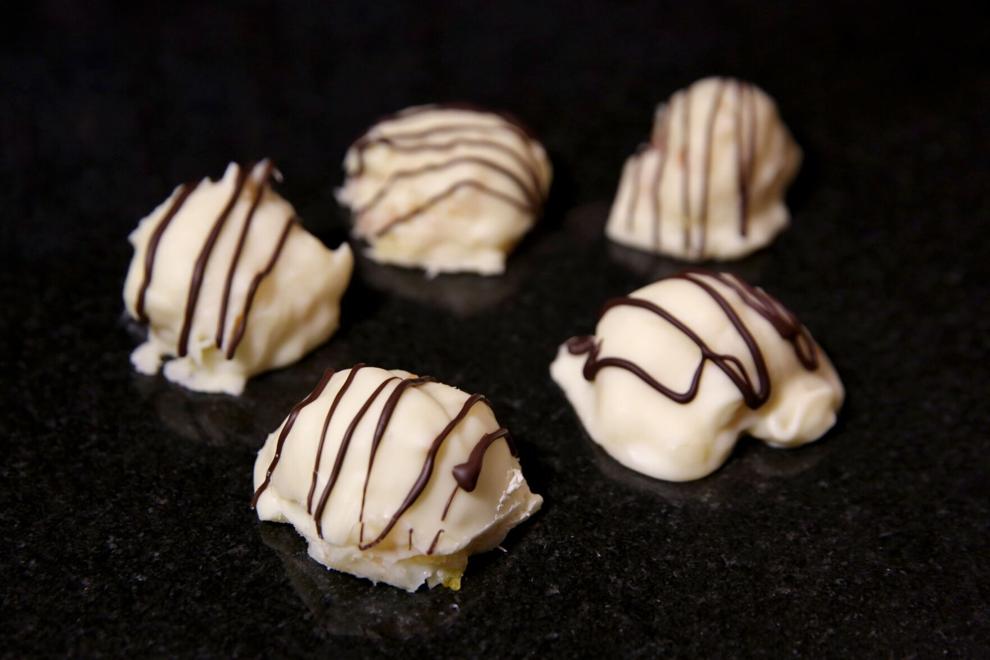 The chocolate part is actually white chocolate; You could use regular chocolate if you wanted, but why would you want that? The orange portion comes from both candied orange peel and a spritz of orange liqueur, like Cointreau or Grand Marnier (or Triple Sec, thinking about which would have been cheaper). And the truffle part comes from cream and more white chocolate.
Like all chocolate truffles, they melt in the mouth. Unfortunately, they also melt in your hands during manufacture, so they take longer to cure than you might expect. I put mine in the fridge overnight and that did the trick.
Once you taste one and taste this luxurious truffle coated in white chocolate with the graceful notes of orange, all memories of sticky chocolate on your fingers will vanish forever.
The next treat I made was the simplest: chocolate dipped strawberries. Yes, they're easy, but there's a trick to making them so the chocolate doesn't break off when you bite into them.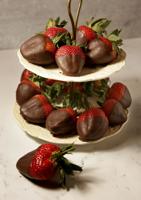 Vegetable Shortening. That is the secret. It's really no big secret how secrets go, but it makes all the difference. A few tablespoons of vegetable shortening will make the chocolate smooth and pliable, allowing it to nestle deliciously with the strawberries.
My last Easter treat was the caramels, for the crazy ones who prefer them to chocolate.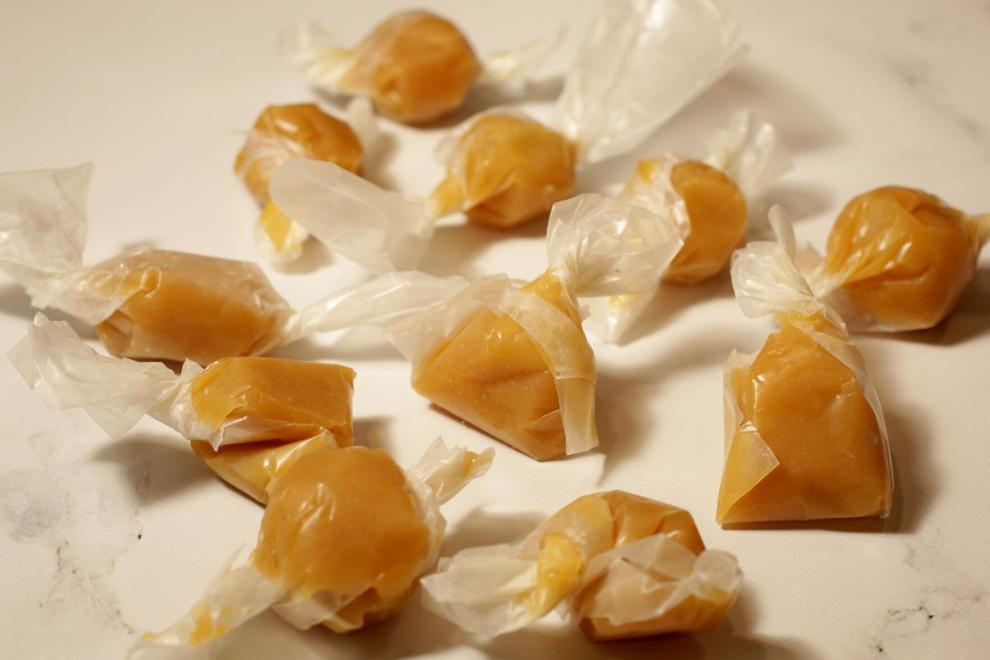 There's nothing quite like homemade caramel, and the store-bought varieties certainly don't compare.
These homemade caramels are soft and chewy, smooth and buttery, and rich. They're satisfyingly nostalgic, like the best bits of your childhood, all wrapped in a waxed paper sleeve.
But they're still not as good as chocolate.