This Catholic fashion brand is taking on the industry, challenging women to go deeper in expressing their identity.
Is the fashion industry a place where Catholic women can belong?
This is the question that Veronica Marrinan and Olivia Swinford (now Sister Maria Dominique) asked themselves three years ago as students of the Fashion Institute of Technology. They boldly answered "yes" to their question and created Litany, the first Catholic fashion label in New York.
The designers set out to be the solution to an industry that often reduces a woman's value to her sexual appeal and the beauty standards she is forced to uphold.
But instead of giving up the industry entirely, Litany's team seeks to create garments that incorporate theology at every point, in hopes of leading women to a greater understanding of their identity as made in the image and likeness of God.
Under the motto "garments that dress the soul", the burgeoning company has launched its latest collection of ethically crafted silk blouses. Designed to accompany women in their vocation in all seasons of life, their bespoke production technique encourages the wearer to recognize the unique beauty and dignity of their body.
I sat down with Litany's designer and creative director Veronica Marrinan to gather her brains on the role of Catholic women in the fashion industry and how her company is trying to change.
Lillian Fallon: What made you want to tackle the fashion industry as a Catholic woman?
Veronica Marrinan: When I first decided to study fashion design, it was largely born out of a desire to make clothes that are modest and not boring. But as I began to refine my design process and learn more about the theology of the body, that mission expanded far beyond the original idea. I looked around and saw pieces of that vocation in the industry: the desire to reveal the beauty of the woman, but [also] reducing it to how it can be sexually commodified; the desire to express the personality of the wearer, but missing the mark by creating transitory tendencies and in contrast with the firm reality of the wearer's soul.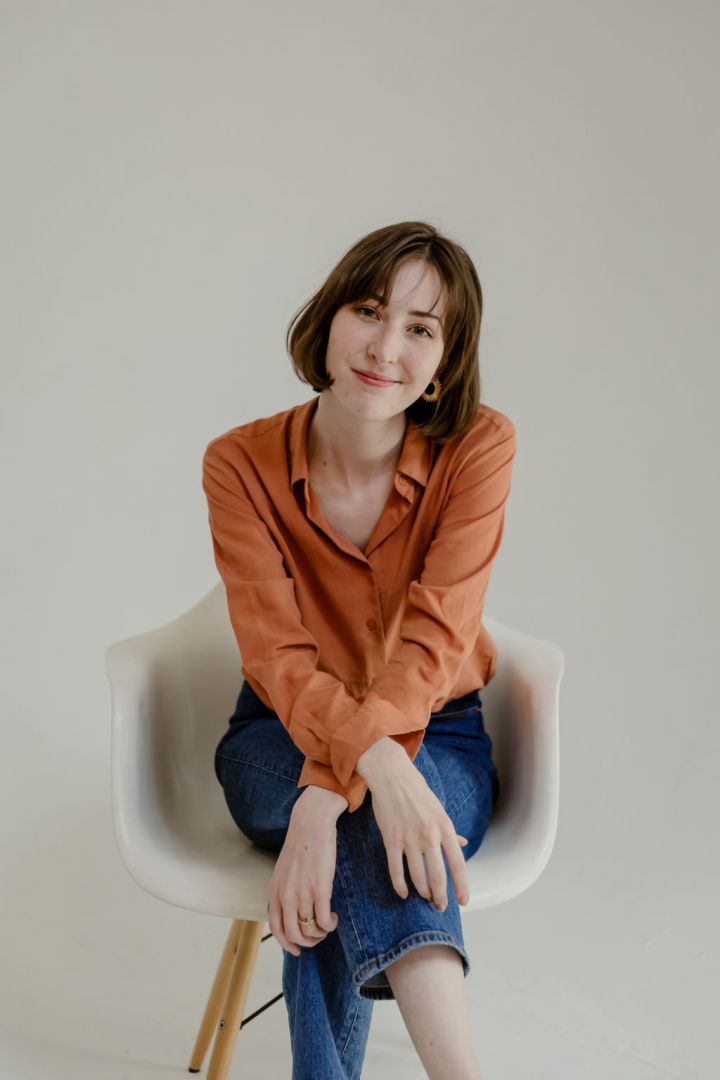 I saw that people wanted to wear important clothes, but the fashion industry was not up to par. I think that, as Catholics, we take a deep and penetrating look into everyday beauty, and I felt we were called to use it in the service of women who longed for their clothes to be a way to know themselves and be known by others. .
Many Catholic women struggle with the feeling that their interest in fashion is materialistic. How do you respond to that fight?
I think it's a concern that comes from a very good place! We want to be humble and give glory to God, not ourselves.
When we consider humility, I think it's important to remember that humility isn't about trying to shrink or fold into less space. It's about the truth: recognizing the truth about who we are and how God created us and that we are not Him.
It is possible to glorify God from how you dress, delighting in how he made you beautiful. You just have to devote the amount of time and energy to your appearance that helps you feel yourself and gives glory to God by treasuring the beauty with which He created you.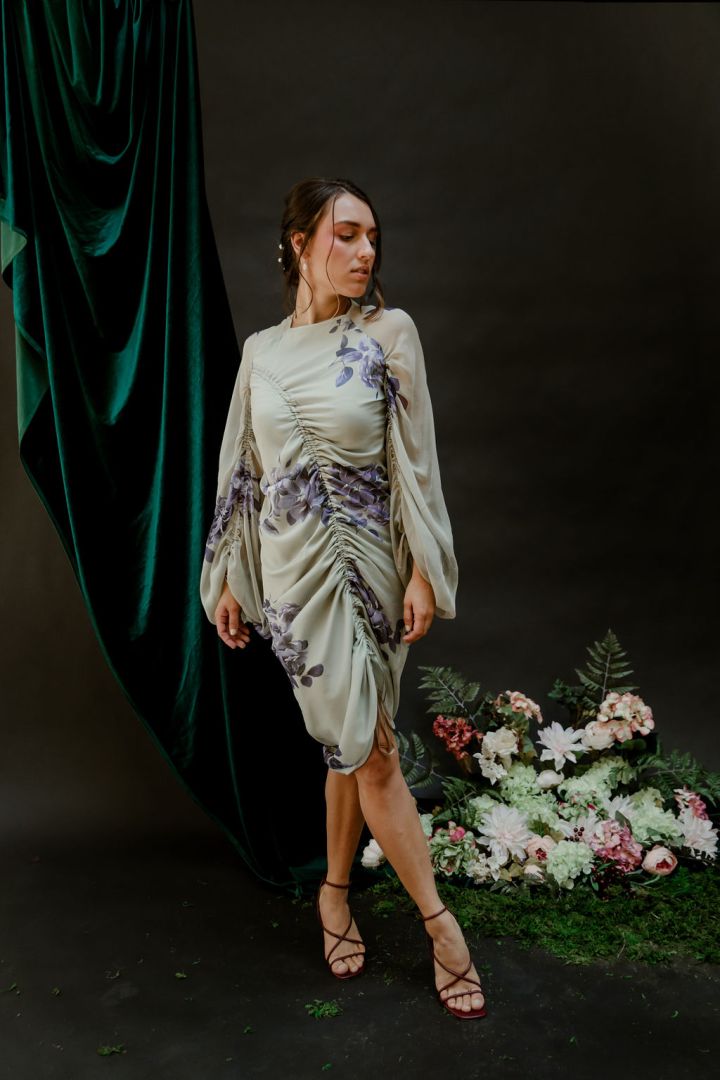 You can wear a nice dress that doesn't make you feel like you're playing a part, which you can wear without worrying about how you look for the rest of the day. Isn't that what Jesus said? "Don't worry about what you're going to wear" – that's a worry right there. It is something useful to avoid. When you feel like you dress in a way that feels true to yourself, to your personality, to the way God created you and you feel like yourself, you naturally stop considering how you appear to other people. And that's a big component of vanity, isn't it? Being involved in controlling others' views on us.
How has the fashion industry let women down? What's the answer?
Most creative directors are men, even if they design for women. They don't have the same sense of what women need from their clothes because they don't have the same lived experience, and then women end up with small pockets – or none at all! We want to wear clothes that matter, but often the fashion industry doesn't help women make a positive impact with their clothes.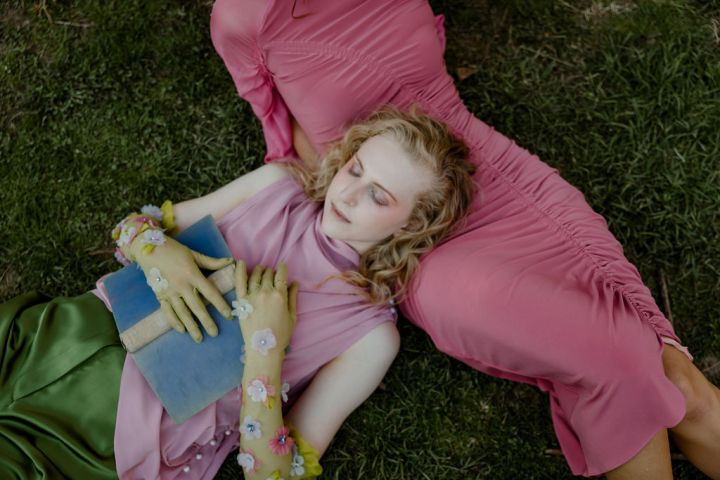 Women are worthy of clothing that helps them be more faithful to themselves and to the dignity with which they were created. The fashion industry has an immense opportunity to help women be self-confident, but for so long it has been creating different narratives about what trust is. We are told that trust is about liking the way you appear to other people. And a lot of that has turned into "Are you sexually desirable?"
The fashion industry tells women what they should want, instead of asking them. And asking is the answer. Who are you? What makes you, you? How do you want your clothes to express this? How can we serve your dignity? By asking those questions and affirming the goodness there is, instead of dangling confidence like a carrot behind the next purchase of a micro-mini skirt, That is what women deserve!
Is there a place for Catholics in the fashion world? How Litany a soundsrole in this?
Yup! Wherever there is beauty, God's love awaits us. Sometimes we may need to untangle it, to order it to good, and as Catholics this is our calling! To divert lies from the truth to restore and honor beauty. This is what the fashion industry so desperately needs, and why it needs it to seem like it's not a place for Catholics. But I think it's an even bigger sign that there is a place for us here.
With Litany, we want to help affirm the goodness that is already here, bringing healing to the places that suffer from it. Celebrate and honor the beauty of the human person through colors, shapes, fabrics – and pay attention to the personality of each woman who is served to feel secure in the goodness that God created in her.
What are the prospects for Litany?
We have three projects coming up this spring and summer that I'm so excited about! We have created a silk dress that can be worn in multiple ways in a print full of the truths of our Faith. We are in the trial phase, which is one of my favorites: learning what we need to do to make this garment fit every woman's body in a way that is right for her.
We also picked some of our favorite clients to redesign as a bridal capsule collection for all the peripheral beauty that brings to the wedding: bachelorette parties, rehearsal dinners, engagement photos and the like. We may have a collaboration up our sleeve to surprise you too! And finally, I've been praying a lot with the Holy Family over the past year or so, and our Fall Collection will be inspired by the fruits of that contemplation.
More than anything else, we want Litany to be a force for change in the fashion industry that makes the dignity of women something that cannot be ignored. We are already thinking about how we can help girls discover their personal style in an uplifting way and how we can make the industry a safer and more creative space for models, workers and clients alike.
Our mission is to create clothes and conversations that inspire a profound life of prayer in the wearer and help them accept the goodness of how they were created and we are well on our way to making it a reality.